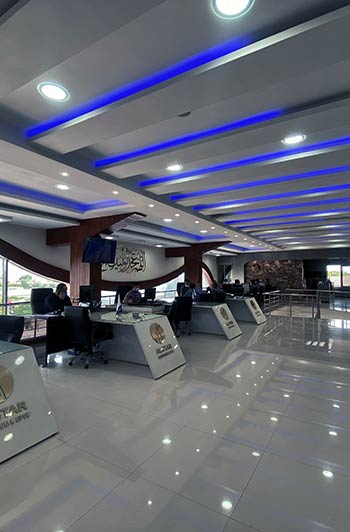 Alstar History
With the help of almighty God we have been succeeded to promote the outcome of 40 years' experiences of Aluminum industry in production and sales field of all types of industrial and constructional sections as Alstar Group with new attitude along with world latest technology in door and window industry and affiliate industries under 20,000 square meter space to give worthy and sincere services to all customers.
The company has started its development plan in 1390 and was succeeded to take an impressive step in supporting domestic production by establishing a plant of Aluminum profile production and electrostatic powder coating line in Shamsabad industrial park along with job creation for 70 employees:
In continuation of this approach and shareholders goals, the attempts has resulted with utilizing well-versed and proficient forces also the production is significantly enhanced in a short time by gaining a favorable share of the target market and customer satisfaction which leads us to develop number of staff to 130 people.
Our production units such as Extrusion, Electrostatic coating, wood effect coating, anodizing sections and the other units are managed by qualification control systems in order to serving best quality of products and services.
Customer Satisfaction, Product Diversity, and maintaining spotless quality is one of the main goals of this group.
Making a modern office design and having a permanent exhibition of unique and exclusive products as the first in the country are the other innovations of this industrial complex.
Gallery
More Detail
Initially by inviting the customer to a permanent exhibition Alstar complex, complete technical consultation is done. Then the experts go to the place They measure and estimate the price and issue a pro forma invoice. After confirmation The employer concludes the contract and the production process is done. Then by clearing the account The customer orders the exit of the goods and the installation process of the built units. At the end of the work, the warranty and after-sales service phase begins for one year.
Ordering guide
Complete technical advice
Price measurement and estimation
Production and installation process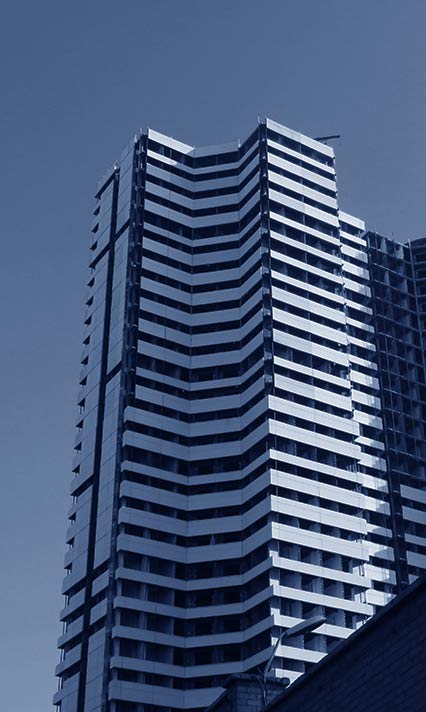 performed projects
Alstar Industrial Complex has left a complete resume for many years by implementing small and large projects in the field of doors, windows and facades in Iraq and different cities of the country, which is a sign of the company's capability. This industrial complex refers to some of the implemented projects.
Factory for production of doors and windows
Projects
Alstar profile, door and window production machines
- 8-inch extrusion press with 2500 tons power and 2000 tons annual production capacity of aluminum profiles
- Fully automatic production table with a length of 42 meters equipped with double polar
- Hydraulic stretch system to eliminate profile distortion
- Edging furnace with a length of 8 meters and plc system with digital controllers
- Chromate substrate system to create a more suitable surface for padding operation
- Electrostatic paint line equipped with robotic spraying system, French brand Sames
- Decorative line using Italian wood design films, to create more than 35 different designs on aluminum profiles and sheets
- Three-stage automatic polyamide sewing machine, Italian FOM brand
- Automatic labeling system and automatic packaging
- UPVC window production line with German Elumatec fully automatic machines
- Production line of exclusive aluminum windows with Emmegi and Oeme machines in Italy
- Automatic double glazing production line
- Bending machine for UPVC profiles and special aluminum
- Automatic cutting machine, for cutting from a thickness of one millimeter up
Permanent exhibition of products
FAQ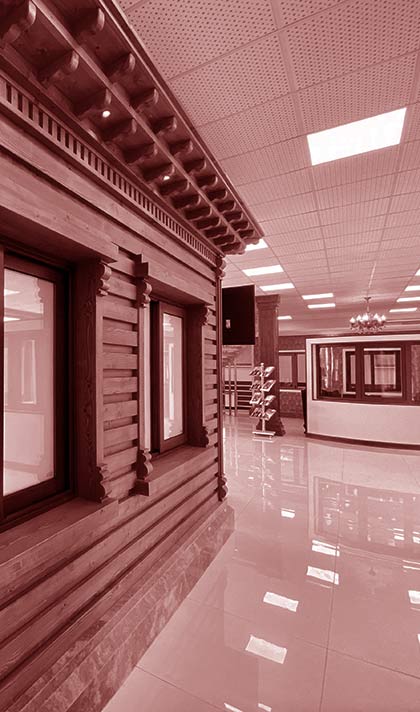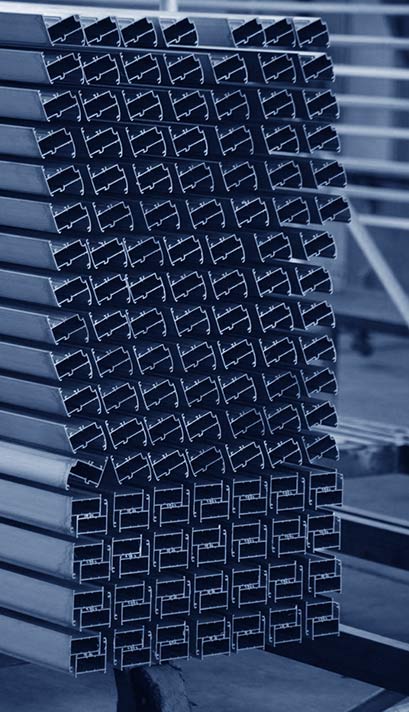 Profile factory production machines
Profile making machine machines at a glance:
o 8-inch extrusion press with 2300 tons power
o Fully automatic double pole production table with a length of 42 meters
o Hydraulic stretch system to eliminate profile distortion
o Edging furnace with a length of 8 meters and plc system with digital controllers
o Chromate substrate system to create a more suitable surface for padding operation
o Electrostatic paint line equipped with robotic spraying system, French brand sames
o Decorative line using Italian wood design films, to create more than 35 different designs on aluminum profiles and sheets
o Three-stage automatic polyamide sewing machine, FON company, Italy
o Automatic labeling system and automatic packaging
Profile production factory
View All